Event Package
Create your own unique atmosphere.   The Mackey House staff can assist you in planning your whole day or we can assist  your representative, ceremony official, wedding coordinator, caterer or wedding director in any way possible to ensure your special event is a memorable experience for you and your guests with our Event Packages. Email or call to schedule your personal tour and experience this unique ambiance - mackeyhouse@savannaheventgroup.com
Event Package prices depend on the day of the week and the time of the year.  Peak months are higher. You can find everything included in the venue fee below. For an additional charge The Mackey House can also provide  catering, entertainment specialist, photography, transportation, officiant, invitations and much more. 
  The Mackey House is a 3 Story house and 3000 sq. ft pavilion with 5 restrooms, foyer, 5 fireplaces, both are fully air conditioned and heated. The Main House  features a 2500 sq. ft. deck with 12′ X 20′ dance floor with fiber optic lighting over our pool and 50×40 clear tent. With Beautiful gardens with landscape lighting, large fountains and romantic swings along side our 2 acre pond with benches and fountains, you and your guests will truly love the romantic elegance of The Mackey House.
The Standard Rental time is 4 hours of the venue for a wedding ceremony and reception or reception only.  You are welcomed to the venue 3 hours prior to your wedding to take pictures, get dressed, etc. More time may be added for an additional fee.
The Mackey House Event Package: also includes:
Event Hosts
Event Planning Consultations
1 hour for ceremony rehearsal
Round Reception Tables
White Resin Padded Folding Chairs
Large Grooms room with large flat screen TV
Beautiful brides room
Exterior elevator lift
Complimentary parking
4-10′ x 20′ tents with lighting that can be used for sun or rain
35 background speakers throughout the property
tiki torches
deck fans and heaters used as needed
2 bubble machines, used upon request
staff for cake cutting
2 to go food trays for the bride and groom
all staffing
set up and clean up
Anniversaries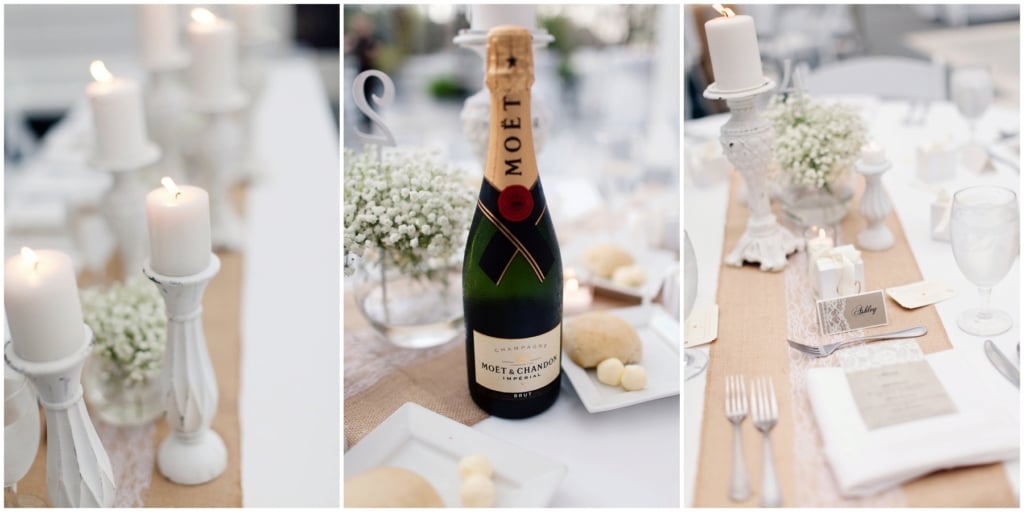 Planning your  25th or 50th year Anniversary?  The Mackey House  is an absolutely worry-free, great experience. Anniversaries are some of our staffs favorite celebrations to create, execute, and coordinate  for our clients and their families. These milestone anniversaries are always a once-in-a-lifetime celebrations, they are one of the most important days in the lives of a couple, as well as in the lives of their friends and family.
Our personal approach to designing and coordinating a special anniversary celebration begins with our clients' personal stories as the foundation for the celebration. With The Mackey House, every detail is well thought-out and every request is executed perfectly for the honored couple.
We create special packages that include decorations to highlight a Silver 25th Anniversary theme or  Golden 50th  Anniversary, a delicious menu, a relaxed cocktail hour where family and friends can interact, and any other celebration highlights you can imagine. But you always have the option of simply renting our venue and bringing in your own food if you have a caterer in mind.
You, your children, and your family will enjoy partnering with The Mackey House as we help you create the most memorable anniversary  of your lives.
Destination Wedding
Picking a place that's special to you and your soon-to-be-spouse is just one of the numerous reasons to have a destination wedding. Let us work with you to not only showcase our part of the world, but incorporate downtown Savannah as well. We can work as your wedding planner or with your wedding planner to ensure all your needs are met – even if you're miles away during the planning process! For your special day the Mackey House can also provide you and your family up to 6 hours of transportation on your wedding day. We provide a 15 passenger shuttle with chauffeur. You can use it for getting to the wedding, ceremony and home/hotel. It may also be used for the bridal party to get their hair, nails, massage, photos, etc. It may be used for anything that may help make your day more enjoyable. This is just one way The Mackey House can help you enjoy your day stress free. This service can be included for no charge if you reach the minimums required.
Rehearsal Party
The rehearsal dinner generally takes place the evening before the wedding, regardless of when the wedding rehearsal is held. Then again, there's no rule that says the event has to be a dinner—it could be a brunch or luncheon following a rehearsal scheduled earlier in the day.
The Mackey House  has the perfect location for your rehearsal dinner. The Mackey House is a private southern plantation venue. You will have the venue to yourself. This allows you to have a dinner that fits you and your finances perfectly – whether it's an elegant meal or pizza! The Magnolia Pavilion is one of our many options for your rehearsal party or just a simple dinner for your wedding party and out of town guests. Our plated or buffet style dinners start at $50 per person. Price is based on  20 people. Book one of our  rehearsal dinner packages and we will waive the set-up fee, site fee and non-preferred catering fee.
   We include the following in your rental:
 Set-up of tables and chairs
Use of video/computer projection equipment and TV in the Magnolia Room
Wireless internet
Rehearsal dinner packages offered Monday-Thursday

The following can be added for a fee.
18" mirrors for 60" round tables
Candles and tiki torches
Linens – white or black  ( other colors available for a fee)
Table skirts – white or black(other colors available for a fee)