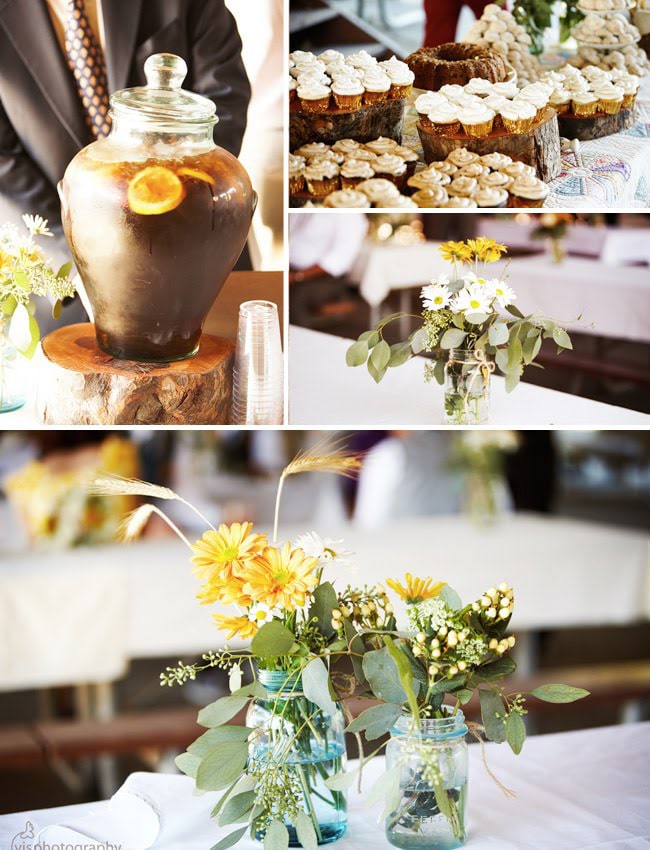 Bride on a Budget – Savannah, Georgia
The 'Do It Yourself' wedding is becoming more and more popular considering these economic times, but don't think you have to give up on the beautiful party you've always dreamed of just because you can't afford the high-priced planner.
DIY weddings have a personal, intimate flair that makes them individual and quaint. Plus, the more you save on the wedding, the more you have to spend on the honeymoon!
These are some money-saving tips and DIY ideas that will help you stay within your budget while still creating a fun and beautiful atmosphere for you and your guests.
Save big by having a smaller wedding with fewer guests. Make it close friends and family only.
Have the ceremony and the reception at the same place.
a. Choose a venue that has several rooms or locations within it – indoor, outdoor, etc.  For example, The Mackey House provides the main house with several large rooms, a huge wraparound porch, a deck, and an open pavilion along with the garden and lake just outside.
Go with lighting over flowers.
a. Lanterns and candles
b. String lights
Choose only flowers in season, and don't think you have to use flowers as centerpieces. Get creative and make your own if you have the time.
Fewer but bigger tables.
a. Fewer tables mean fewer centerpieces, chairs, tablecloths, china, etc.
Limit number of bridesmaids if you plan on having any. (You don't need more than a maid of honor).
Handwrite your:
a. Invitations (you only need a single page)
b. Place cards
You don't have to have a three-course meal. Serve heavy hors d'oeuvres and have several mini desserts.
One favor per couple.
Don't skimp on a photographer and don't ask a friend to do it.
They'll probably feel pressured to say yes, and you want them to enjoy the wedding, not have to worry about capturing it.
Whether you plan on having your wedding at The Mackey House or at a different venue, remember you don't have to splurge to make it a beautiful and
memorable day. A wedding is meant to celebrate love and life together, so the next time you're ready to pull your hair out stressing over which flavor of icing to go with, just remind yourself what this day is really about.
The Mackey House is one of the premier Savannah wedding venues, located just minutes from Downtown. For more information, please visit our Savannah wedding page, as well as join our conversation on Facebook and Twitter.