5 Christmas wedding favors ideas
Christmas is here – and together with it, many couples are thinking of their Big Day. If you are among those brides and grooms who want to "borrow" some of that Christmas Magic for your own wedding day, you surely want everything to be flawlessly incorporated into your winter wedding.
Of course, this includes your wedding favors ideas – and if you are searching for some of the most beautiful and unique Christmas wedding favors ideas, you have come to the right place. Read on and inspire yourself!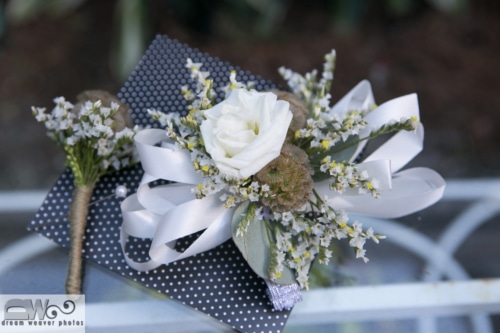 – Hot chocolate mix…in a jar. Provide your guests with a delicious mix for the perfect hot chocolate (toppings included) and package everything in a beautiful jar. Delicious and fun, this is the kind of wedding favor guests will surely want to take back home.
– Mittens. Keep your guests warm with a pair of cute mittens for each of them. To make the favors suit your wedding, you could choose mittens that come in your winter wedding colors (with different colors for men and for women, for example).
– Pine cone fire starters. Beautiful and special, this is a wedding favor that will prove more than useful too. Covered in beeswax, these pine cone fire starters will really get the fire started on a cold winter night.
– Mini-bottles of champagne. Want your wedding favors to be glamorous and much-appreciated? Offer your guests small bottles of champagne dripped in glitter. This is perfect for a luxurious event, but it can be a beautiful complement for just about any other type of wedding too.
– Gingerbread man cookies. If you want your wedding favors to be sweet and adorable and if you want to fit them into your winter wedding theme without any kind of issue, go for gingerbread man cookies. Flavorful and unforgettable, this is a treat everyone will love!
The Mackey House is a stunning wedding in Savannah, ready to host the kind of wedding none of your guests will ever forget. Come visit us on our beautiful grounds and book us for your magical wedding day!
Photo source: Dreamweaver Photos