Dancing Under the Stars in Savannah: Getting More of Your Wedding Guests on the Dance Floor
Getting More of Your Wedding Guests on the Dancefloor
Photograph by Vitor Lindo
When we meet with couples and ask them what they're most excited to experience during their wedding reception, many are quick to note they can't wait to dance with their guests.  But that isn't as easy as you might think. If you want to ensure you have a packed dance floor with all of the people you love most there are a few things to keep in mind. Here's how to plan ahead, so your friends and family can't wait to dance with you in the center of the floor.
Photograph by Bronston Photography
Ask for Favorite Songs:
A great playlist is sure to encourage your guests to get out on the dance floor, and what's even more enticing is hearing their favorite songs! On your response card or on your wedding website, ask guests to note their favorite songs. While you don't have to play every song that's requested, handing over a list of songs you and your guests both love to your band or DJ to play will help your dance floor dreams come to life.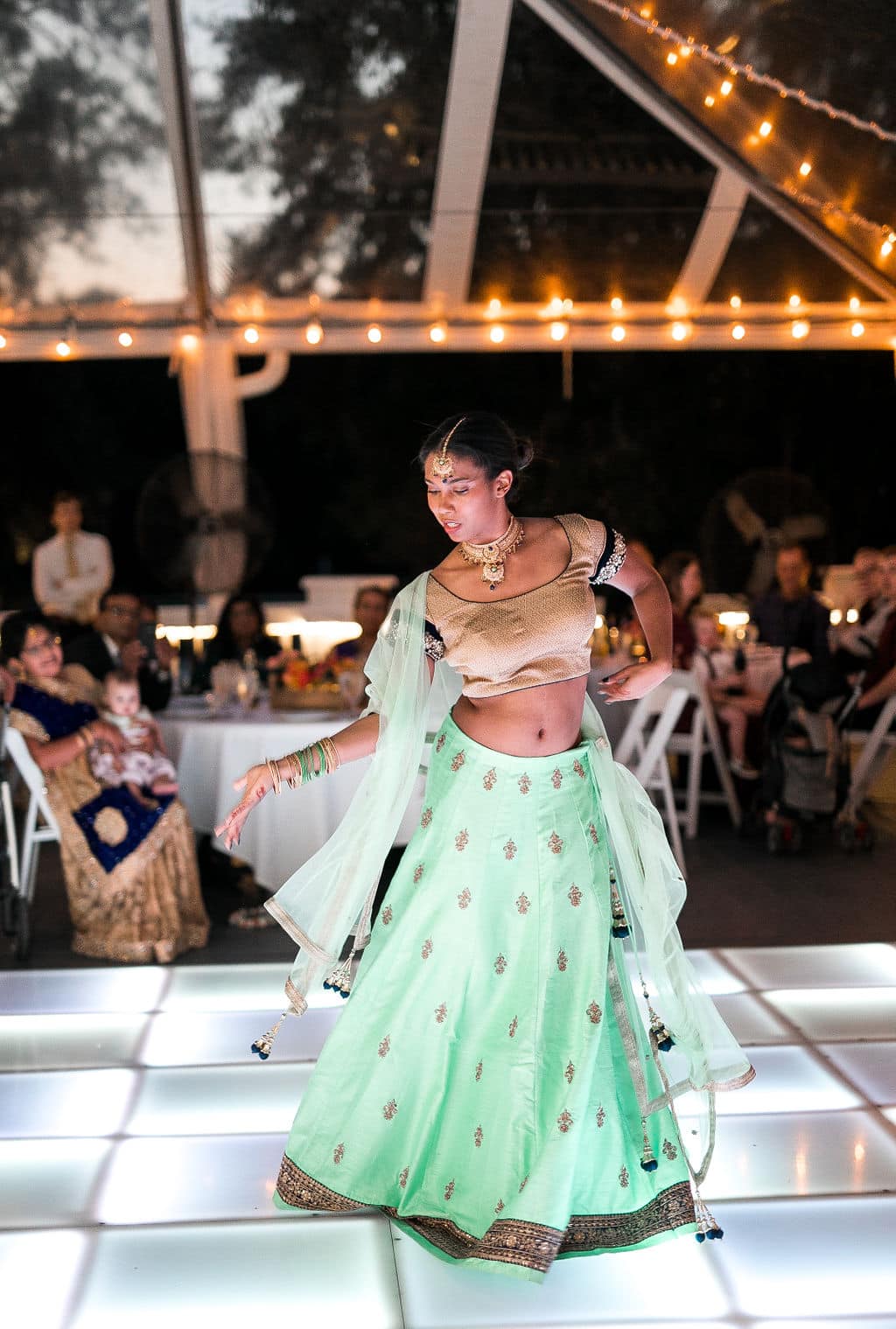 Photograph by Bronston Photography
Hire Great Professionals:
Helping guests feel encouraged to get out join together on the dance floor is a skill, and oftentimes it's best left to the professionals. Consider hiring a band or DJ you love! Almost all music professionals post videos of their sets on their websites or YouTube pages, so take note. Further, you can also attend music showcases to hear bands and DJs play live. Note their energy levels and sound, and hire the team who you think will fit your wedding day ideals best.
Photograph by Vitor Lindo
Create an Inviting Environment:
Guests are more energetic when they're comfortable and enjoying where they are.. At the Mackey House, aesthetics are important to us because they're important to you. We love when our Pavilion is transformed for a wedding day, and we're thrilled to unveil our new clear top wedding tent for our deck. The dance floor under our tent lights up for even more fun! Plus, our spaces are covered, so rain won't cause a break in any of the action on the dance floor. Imagine your guests dancing under the stars in Savannah in the summer – there are few things like it!
Photograph by Bronston Photography
Create a Great Flow:
You've heard it before, and we're certain you will hear it again – wedding timelines are essential! Guests are typically excited as they enter into your reception, so consider kicking the night offoff the night with a short 2-3 song dance set after you and your love share your first dance. Then plan to break for dinner to allow guests to enjoy an intentional meal together. Once dinner wraps, many of our couples share their parent dances before the floor officially opens for the rest of the night. A great flow allows the energy of your party to ebb and flow so no one becomes tired early on.
Photograph by Bronston Photography
Stick with Upbeat Tunes:
Slow songs create sweet moments for couples to share together. With that said, many guests will take the sound of a slow song as their cue to press pause on their time on the dance floor. Breaks are important for guests to grab a drink or enjoy dessert. But, if you're hoping to keep your dance floor full for the majority of the night, ask your band or DJ to stick with upbeat music. Fast songs keep energy levels and excitement high, and guests will be thrilled when the next great song starts to play just as the prior one comes to a close.
Photograph by Vitor Lindo
Be an Example:
Your guests are attending your wedding day to celebrate you and your new union, and they want to be where you are! If you want your guests to be on the dance floor, plan to spend the majority of your night right there dancing with them and be sure to bring your wedding party with you. When guests see the stars of the night in the center of the floor having fun, they'll want to join in and stay there.
Drop the song that's most likely to get you out onto the dance floor below! Also, send us a note to learn more about dancing at the Mackey House with your guests on your wedding day. We can't wait to share more about the spaces we love at our Savannah property with you.