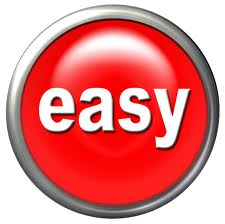 Events (and weddings) made easy in Savannah, GA
The term One-Stop-Shop has become a bit of a catch phrase.  What's great about it is that it tells you everything you need to know – you have one place to go and they handle it all.
The Mackey House epitomizes the idealism of the One-Stop-Shop.  Whether you're planning a destination wedding, corporate retreat, on-location event, or non-profit fundraiser, The Mackey House will help you make it happen.
Destination Wedding – discuss with the event planning team what you want your wedding to look like.  Tell them the kind of food, the kind of music, the number of people, and the available budget, and The Mackey House will make your vision come alive.  You won't have to make additional calls, look for another caterer, florist, baker, nothing – they do it all!
Corporate Retreat – whether on or off-site, The Mackey House will work with you to create the exact needs of your company.  Holiday celebration, retirement, team building event, or just an opportunity to spend time away from the office – call The Mackey House for all your needs – catering, cakes, guest speakers, agendas, you name it!
On-Location Event – it doesn't matter if you've decided to use The Mackey House location for your event or wedding, call The Mackey House event planning team to make all the arrangements you need.  Food, beverages, desserts, agenda plans, speakers, whatever you need to make your wedding or event successful, The Mackey House allows you to put your feet up when it comes to the details.
Non-Profit Fundraiser – so you need to raise money and don't know where to start.  The Mackey House can help you plan the menu, arrange for the bar, contact the right speakers – whether at the house or on-location, let the event planning team be your beacon.
Let The Mackey House make your wedding or event easy and a real time of celebration – like it should be – for you.  At The Mackey House, One-Stop-Shop is more than a catch phrase, it's the only stop you have to make for events!
The Mackey House is one of the premier Savannah wedding venues, located just minutes from Downtown. For more information, please visit our Savannah wedding page, as well as join our conversation on Facebook and Twitter.