Brides who want guests to make their own mark at their wedding will love the latest trend of having a custom hashtag at their wedding. Whether they are using Instagram, Facebook or Twitter, this is the perfect solution for guests being able to share photos of the big day!!
Why should you join in on the fun? Every photo taken using your hashtag will end up in one place. Guest can see what everyone else is posting and the couple can see what the guests love about their wedding.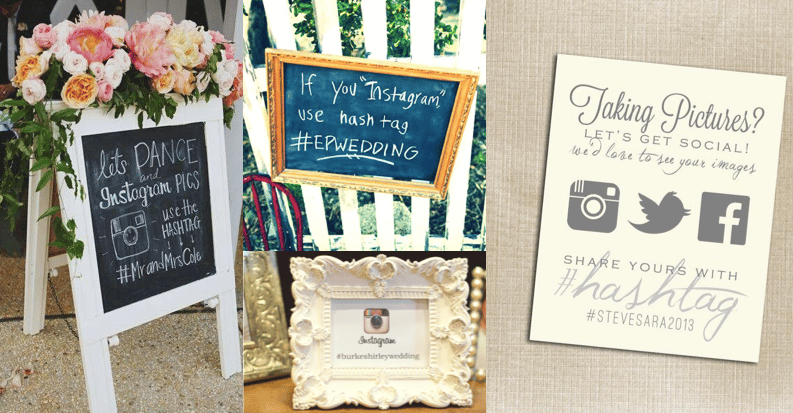 Above are some creative ways to share the hashtag with your guests. Be sure to let your vendors (including us!) know so we can join in on the fun! :)
The Mackey House is one of the premier Savannah wedding venues, located just minutes from Downtown. For more information, please visit our Savannah wedding page, as well as join our conversation on Facebook and Twitter.
Photo Credit: Pinterest