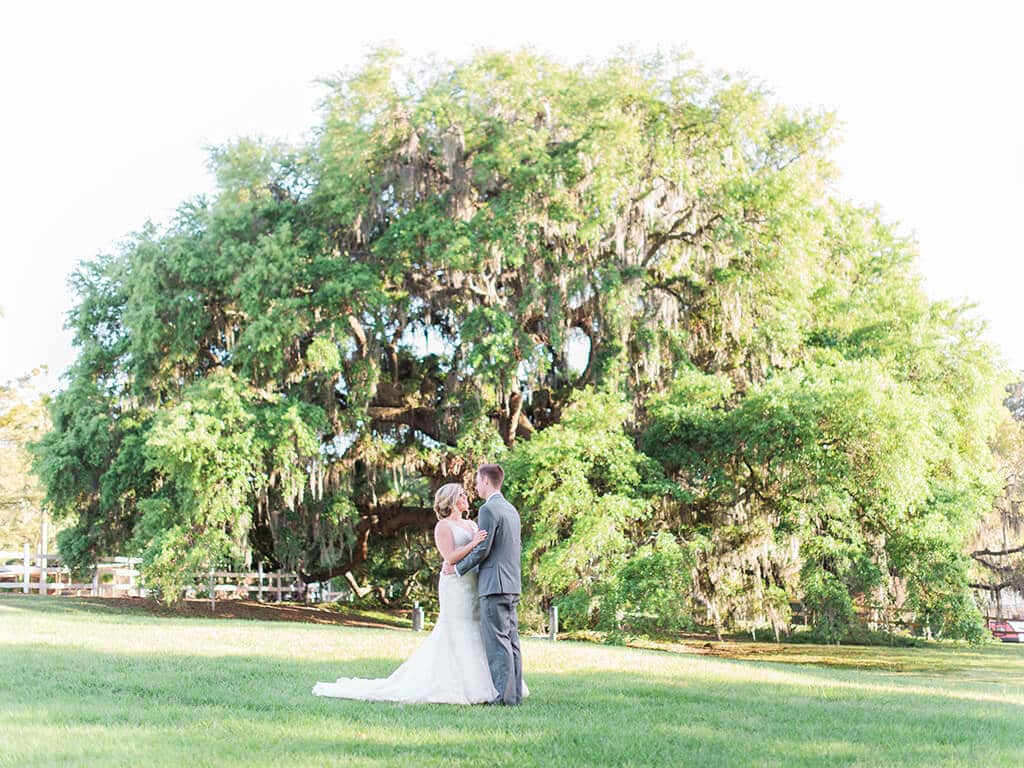 How to Spend Your Wedding Weekend in Savannah
When you throw a destination wedding in Savannah at The Mackey House, you and your guests get the full Southern experience with a venue surrounded with live oak trees, hospitable vendors, and an abundance of Southern food. However, when the wedding night ends, there's so much more to explore in the Hostess City than you could imagine. We want to help you plan your entire destination wedding weekend in Savannah.
Here are some of our favorite things on how to spend your wedding weekend in Savannah.
Go Bar Hopping
If one thing is for sure, Savannah locals love a good cocktail. While walking downtown, you'll quickly come to realize that drinks continue to dominate food as our form of hospitality. On our cobblestone streets, you'll find yourself surrounded by live music venues, rooftop bars, breweries, classic dives, and more, creating the perfect atmosphere to celebrate as newlyweds with your friends and loved ones.  This is even more apparent on the weekends in Savannah. For a more structured way to experience our drinking culture, you can even attend a group mixology class, explore our American Prohibition Museum, or take part in a Slow Ride bike tour.
Indulge in Local Food
While we are a libation-loving city, our incredible food scene features an abundance of local restaurants, making Savannah a haven for the foodies in your wedding group. With food spanning traditional Southern comfort foods and seafood to pizza and sweets, eating your way through downtown is one of the best ways to get to know the city. Brunch is also quickly becoming a way of life for Savannah locals on the weekend, so the morning after your wedding day, head to one of the many brunch spots for a Southern breakfast coupled with unlimited mimosas.
Get Spooked
Savannah is one of the most haunted cities in America, so it's only right that you explore the dark side of Savannah's history during your destination wedding weekend. When you book a ghost tour, you can come face-to-face with paranormal activity at the Sorrel Weed House, Davenport House, and other iconic landmarks, or, you can hop on a haunted pub crawl to have a drink at some haunted pubs and restaurants. If you're really daring, you can even stay in one of Savannah's most-haunted hotels, such as 17Hundred90 Inn, The Kehoe House, or The Marshall House Hotel.
Explore Nature
While Savannah is known for its historic homes and museums, there are also a lot of opportunities to explore nature during your wedding weekend! To get a breath of fresh air, plan to have a picnic with some local delicacies in Forsyth Park or visit Wormsloe Park for stunning photos beneath towering oak trees. For active couples, there's plenty of trails to walk or bike on to get your exercise in while admiring Savannah's coastal landscapes. If you're throwing a summer or spring wedding, you can also embark on a paddleboard or kayak tour on Tybee Island with the whole group!
Visit Historic Sites
For the history buffs of the group, Savannah features hundreds of Victorian homes, historic forts, cemeteries, monuments, and fountains that each have their own interesting place in Savannah's history. One of the best ways to see all of the sites on your wedding weekend is on one of Savannah's trolley tours or a walking tour of the Historic District. Savannah also has a collection of art, history, and architecture museums that are a must-see when visiting the city.
No matter how you choose to spend your wedding weekend, Savannah has a way of leaving a lasting impression with each of its visitors, making your wedding one that won't soon be forgotten by you or your guests. At The Mackey House, our venue is located just ten minutes from Historic Downtown Savannah, so when the wedding comes to a close, everyone can quickly and easily head downtown to continue the celebrations all weekend long.
Contact us today to learn more about how we cater to long-distance clients, making destination weddings in Savannah seamless events.