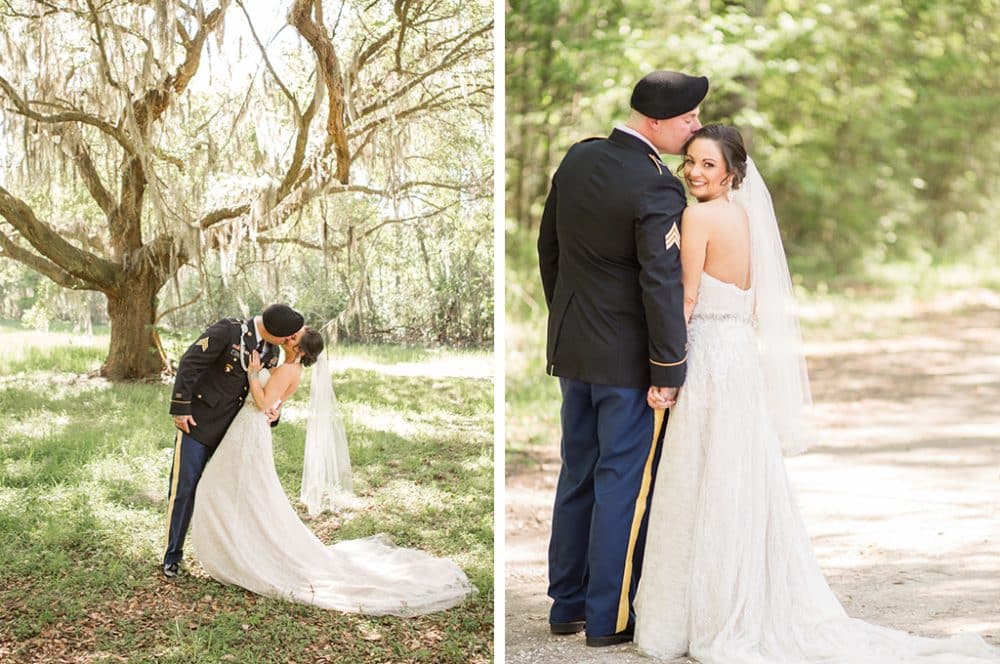 Top 5 Things to Consider When Choosing Your Southern Wedding Venue
Selecting your wedding venue is the first and one of the most important decisions you'll make. It sets the tone for your wedding and often dictated guest experience. When venue selection is a personal choice that is determined by style, budget, and even personal ties to a location, there are key factors to consider when choosing your Savannah wedding venue. Below, we're breaking down the top five things to consider when researching and ultimately saying yes to your ideal wedding venue.
Pick the Perfect Location
When choosing where to wed, one of the most important things to consider is where your venue is located. Many couples who opt to celebrate in Savannah are from out of town, and that means their guests are visiting as well. You'll want to choose a venue that is conveniently located and easy for you and your guests to get to. To make it extra easier for guests to travel to the venue, consider renting a cute open-air trolley. For guests drinking in, ask the venue if there is ample free parking or consider picking up the tab for parking and velvet fees. 
While the Mackey House may look like it's remote, it's just minutes from downtown Savannah, with ample free onsite parking. That means you and your guests can stay in town and enjoy everything Savannah has to offer. Then board a bus or trolley or make the quick drive to our space. Convenience, to us, is key!
Match Your Venue With Your Style
When you're researching wedding venues, keep your ideal wedding style in mind. If you're dreaming of an outdoor southern wedding with a relaxed garden feel, picking a hotel wedding venue with a courtyard might not be the best pick!
No matter what venue you choose, ask about multiple locations and indoor/outdoor options for the ceremony and reception. Not only do multiple give guests options to mingle and explore, but indoor and outdoor locations will accommodate any weather situation. 
Our deck overlooks our gardens and can be tented to protect everyone from any weather that may arise. Our garden is lush and filled with greens and florals, making it an ideal wedding ceremony location. Our pavilion is another favorite, thanks to the beautiful brick fireplace that acts as a fabulous backdrop for ceremonies and sweetheart tables.

Ask for Exclusivity
Before you agree to host your wedding at a wedding venue, a key thing to ask is whether or not you and your guests will have exclusive use of the property. This means your wedding is the only one that will be hosted onsite at a time. Nobody likes seeing another couple dressed up in suits and gowns on their own wedding day. You want to feel special and you want your guests' eyes to be on you and your love, not bumping into another bride or groom. 
We're happy to report every wedding hosted at The Mackey House enjoys exclusive use of our house, grounds, and spaces! That means you can arrive up to three hours before your ceremony to get ready onsite, recite your vows, and jump right into your celebration without ever wondering if another wedding party will interrupt your day.
Ask What's Included
When you choose to get married at a location in Savannah, make sure to explore what is included with your venue. Imagine booking your dream venue only to get charged for every little thing: tables, chairs, linens, and set up. Or imagine you forgot your cake knife and the venue charges you to use theirs. Nobody likes to be surprised with unexpected charges and hidden fees, so it's important that you ask what is and is not included in your venue rental fee.  
Some venues, like The Mackey House, offer you exclusive use of all of the spaces onsite. In addition, you're also welcome to use our tables and chairs, fans and heaters, dance floor, bar, DJ booth, string lights, and more! If there is something we don't have on our property that you're dreaming of including on your wedding day, we're happy to provide you with guidance on how and where to source it.
Choose the Right Wedding Day Team
Your wedding pro team can make or break your experience on your wedding day. That's why it's important to select and hire the right professionals. When you're interviewing venue staff, ask who they recommend or if they have a preferred vendor list. Also, ask how they have vetted their preferred vendors and what they enjoy most about working with the ones you're considering. 
Because we want our couples to have the best experience possible, we have our go-to team of wedding professionals we're eager to suggest you contact for your wedding day. We love our "preferred wedding vendors" because they've worked onsite with us before and always provide exceptional service to our couples. We'll provide you with a list of professionals to contact for everything from photography and flowers to the officiant and entertainment.
On that note, make sure to ask your venue if you will need to work with their preferred group of vendors. For some, the group is merely a list of people known to do a wonderful job; they're a suggestion. For others, the group is the only group able to provide services on their property. This is an important thing to have clarified, especially as it pertains to caterers because you don't want to have your heart set on a specific vendor only to learn they're not allowed to provide their service at your wedding venue.
Where are you in your search for a southern wedding venue in Savannah? We're always happy to answer any questions you have about hosting your wedding at The Mackey House!