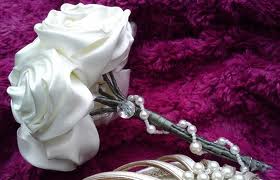 Wedding trends for winter 2012
Wedding trends many times take shape from the previous season and as summer comes to a close, it's interesting to see what trends are emerging for Winter Weddings – end of 2011 and start of 2012.
A few things to keep in mind as you begin planning your winter wedding, and some of the things we see as cool, new ideas for events.
1)      Dresses – thanks to Kate and William, Victorian gowns are making a big comeback. Other things to keep an eye on: lace sleeves, non-white gowns, ruffles are back baby!
2)      Multiple Dresses – pop music made it popular and weddings are now stealing the show.  Because wedding attire has become
so ornate, a number of brides have worn one dress for the wedding and another one, more comfortable one, for the reception. Check out a Mackey House friend's blog for more details!
3)      Eloping – destination weddings are very in at the moment.  They're economical, they can combine the wedding and the honeymoon, they can be anywhere the couple has a connection.   We listed a number of reasons that eloping can be a good and bad thing in a previous blog!
The closer we get to the next season, the more defined these trends become.  We will continue to point out the things we see each season and don't hesitate to let us know what you think about new wedding ideas you see as you attend amazing weddings you see throughout the year!
The Mackey House is one of the premier Savannah wedding venues, located just minutes from Downtown. For more information, please visit our Savannah wedding page, as well as join our conversation on Facebook and Twitter.